The Parish of Mississippi Lake and the Chapter of St James Carleton Place will meet on February 25th, 2018 following a Parish  Celebration of the Holy Eucharist.
Holy Eucharist, 9:00 am
Annual Vestry, approximately 10:00 am
Potluck to follow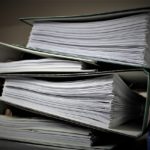 Here are the documents we handed out at church last week and the week before.  Watch this space for a copy of the Vestry Reports as they become available.