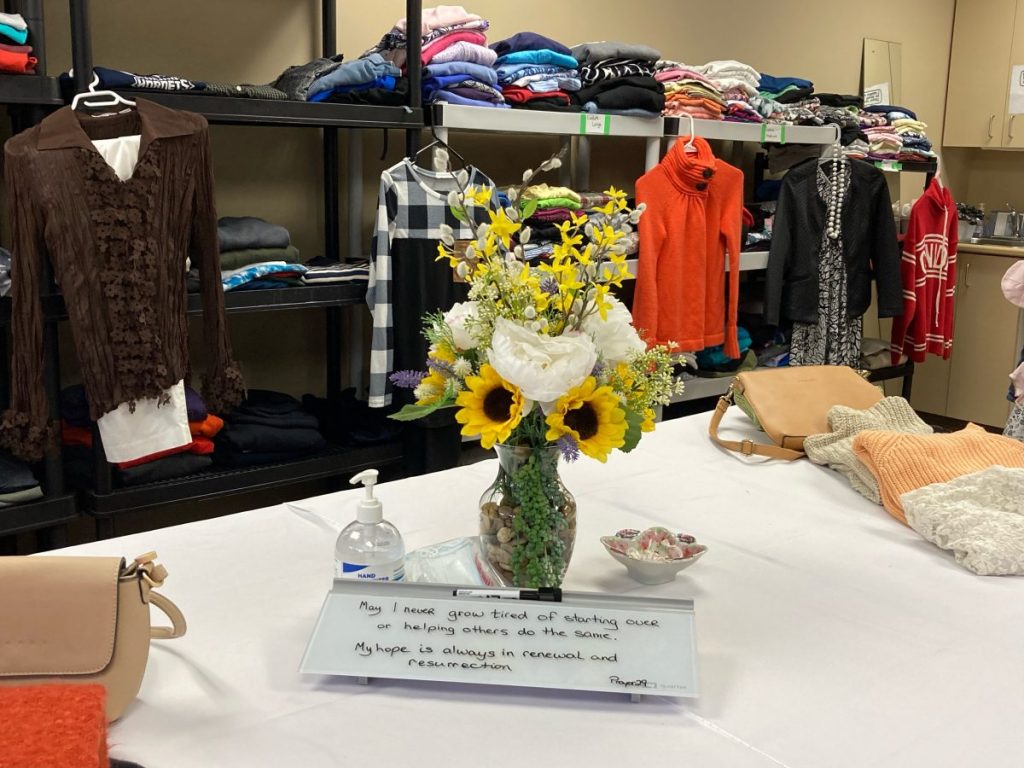 Welcome to the Boutique, where our new friends can get what they need.
St James' Carleton Place is working with Ukraine Diaspora Support Canada, assisting and supporting Ukrainians displaced by war. When they arrive to our area, they will have the opportunity to visit this shop where we stock quality and attractive clothing, toiletries and personal items. We have car seats, baby strollers and a few teddy bears that might need a good home.
Thanks to the heroic efforts of volunteers and the generosity of people from all over (Lanark, Ottawa and places across the region) this Boutique was created from scratch within a week! The Boutique has almost everything our new friends will need. Thank you to all who participated in the work God is doing in our community.
Like a consignment store, we will only be able to take some of the things people want to give us. We don't have any more storage space, so we have to be choosy. Follow the weekly announcements in this space to find out specifically what we're looking for from week to week. Advance notice – we will be closed for donations during Holy Week, and through Easter weekend (April 10-18). That's our time to be holy, not busy.
You are invited to take a tour on Sunday after church. But look – don't touch! We really, really, REALLY do not want to sort, fold and stack clothing any more than we have to.